In response to the recent floods disaster in eastern Australia, the Indigenous Land and Sea Corporation (ILSC) has established the 2021 East Coast (NSW) Floods Emergency Response Grants Program to support Indigenous corporations.
The ILSC program has been established as an emergency response grant for any Indigenous corporation whose property has been directly affected by the floods.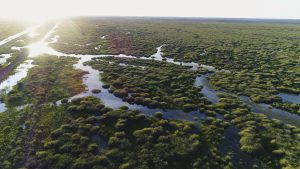 A grant of up to $20,000 will be available to assist Indigenous corporations to immediately secure and clean up damaged properties located in declared disaster areas.
The grant will also be made available to any Indigenous corporation who is assisting the immediate recovery and clean-up efforts on Indigenous land.
The following groups may be eligible for assistance through the program:
Indigenous corporations (incorporated) whose property is within a declared flood disaster zone (refer Appendix for a list of Local Government Areas (LGAs) and require immediate support to make their property safe to access. The Program can only support those affected by floods in NSW since 10 March 2021.
Indigenous groups, whose core business is land or water-based, who have been deployed (paid or volunteering) to assist the clean-up of damaged Indigenous property.
Contact us
Indigenous corporations who have been directly impacted by the recent floods and are seeking assistance should contact the ILSC on 1800 818 490 or email centraloffice@ilsc.gov.au
ILSC staff will be available to take enquiries from Monday to Friday during business hours from 9am to 5pm (AEST).