The ILSC is seeking feedback from stakeholders and clients regarding our National Indigenous Land and Sea Strategy (NILSS) document. Click here to learn more and have your say.
The NILSS was first released in 2019, following extensive consultation with Indigenous organisations and individuals across the country. It is the first national strategy developed to reflect the legislative changes that extended the remit of the ILSC to include salt and fresh water-based activities.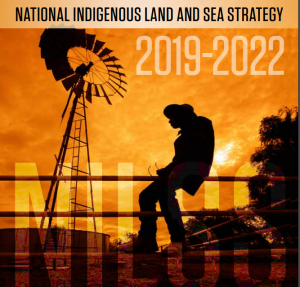 The NILSS sets out the strategic direction of the ILSC and guides our performance and functions.
It presents the ILSC's priority focus areas, program delivery mechanisms, and renewed commitment to building enduring stakeholder relationships as a framework to assist Indigenous people to enjoy the rightful entitlements, opportunities and benefits that the return of country and its management brings.
Given that water-based activities were new to the ILSC when the NILSS was published in 2019, the Board is again seeking valued input from our stakeholders, partners and clients.
We have prepared a Discussion Paper and a Fact Sheet and are asking our clients and stakeholders to provide input through written submission, email or by calling the ILSC Policy Team.
Submissions are due by 26 February, 2021 and can be as long or as short as you like – with as much or as little detail as you see fit, and should be emailed to NILSSConsultation@ilsc.gov.au
If you have any questions, issues or would like copies of any of the documents, please call Rebecca Hayden or Tom Stead at the ILSC Policy Team on (08) 8100 7100 or 1800 818 490 or email NILSSConsultation@ilsc.gov.au