Funding of more than $100,000 for Indigenous land-based projects. The ILSC wants to hear from Aboriginal and Torres Strait Islander groups and potential co-investors. We have the expertise and the networks to help Indigenous people realise their plans.
The ILSC wants to partner with Aboriginal and Torres Strait Islanders and/or co-investors who can help Indigenous people benefit from their land.
We may fund projects directly, work with potential co-investors, enter into a formal commercial partnership or become an owner-operator of an enterprise through a subsidiary. The ILSC will work with the ideas that have the greatest potential – those that are viable and sustainable – to help bring them to fruition.
Key features of the program
Land-based projects of more than $100,000 in value
Supports projects in a range of ways, depending on the nature of the project
An open timeline
Flexibility
Competitive, ideas-based approach
Bottom up approach that is driven by Indigenous people
Co-investment and partnerships
Accountability and capacity development
Self-sustaining and impact focused
Commitment and contribution from Indigenous landowners or organisations
How to get funding for large projects
| Stage 1 | Stage 2 | Stage 3 |
| --- | --- | --- |
| Call us now to talk through your idea | Work together with the ILSC and partners to co-design your project | Co-implement monitoring and reporting |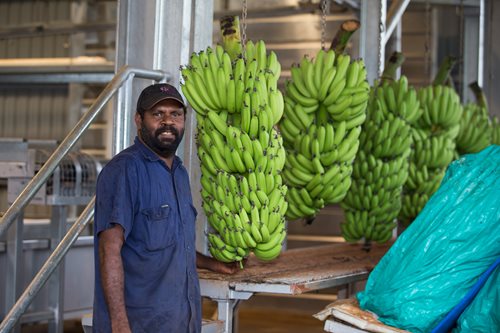 | Name | Description | Size |
| --- | --- | --- |
| Our-Land-Our-Future-July-2017.pdf | This handbook is a reference for Indigenous organisations, groups, government agencies, not-for-profit groups and other investors wishing to work with the ILC on land-based projects. | 6.4 MB |
Call now to discuss funding your project idea