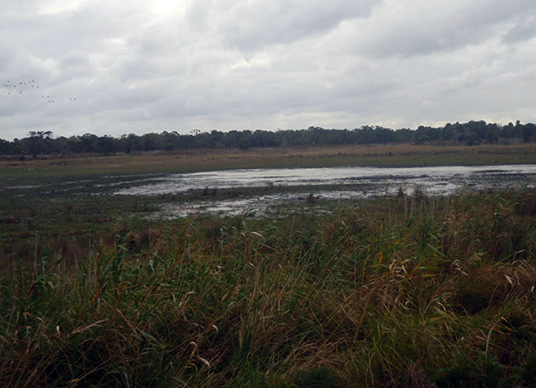 Bryant was purchased by the ILSC for the Gunditj Mirring Traditional Owners Aboriginal Corporation (GMTOAC) to protect its significant cultural and environmental values in addition to those of the Budj Bim Landscape.
Bryant and the landscape form an important part of Gunditjmara cultural traditions. The Bryant purchase provides GMTOAC ongoing access to the property. Its traditional aquaculture systems and permanent stone dwellings are uniquely significant in Australia. Bryant is also home to threatened ecological communities and species.
GMTOAC owns other land encompassed by the Budj Bim National Heritage Landscape and has incorporated Bryant into its neighbouring Indigenous Protected Area, Kurtonitj, and nominate it for National Heritage listing through inclusion in the already listed Budj Bim National Heritage Landscape.