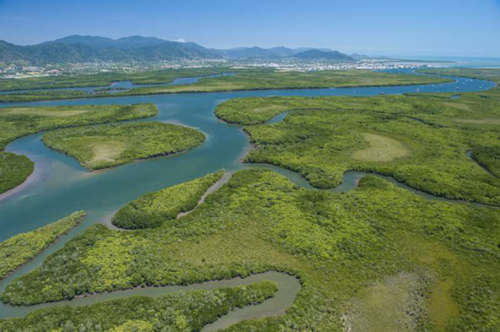 Through its Our Land Our Future program, the ILSC funded MYAC's property management planning to identify eco-tourism opportunities for mangrove forests on its native title land in East Trinity adjacent to Cairns.
"Sharing our pristine natural environment, culture, knowledge and practices with like-minded people from near and far is so important", MYAC Executive Director Dale Mundraby said.
"The way we intend to operate tourism is respectful to, and sustainable for, the land. It helps us to create new skills and allows many of the mob to work on-country.
"Tourism increases our capacity to earn, learn and become self-sufficient. It provides a solid financial base to support and care for our mob.
"This will continue long into the future. Our land and culture will continue to thrive through our traditional land management and cultural practices.
Our legacy is strong and lasting", he said.
MYAC is a Registered Native Title Prescribed Body Corporate with members from Cairns, Yarrabah and Gordonvale, and was exploring ways to benefit economically from land-based activities on Mandingalbay Yidinji land. After the planning work, the ILSC committed to assisting MYAC lodge a Development Approval for the East Trinity Reserve and develop a knowledge base that will support land management over the long term.Partners in this next development stage include a range of state and Australian government agencies. MYAC will continue to use the PMP to pitch eco-tourism opportunities to future development partners.