The NCIE works with young Indigenous Australians, under the direction of its own Board, to provide life-changing programs in the pathways of arts and culture, learning and innovation, health and wellness and sport and recreation.
The Eora Campus has a 110-bed accommodation wing, corporate conferencing facilities and a commercial kitchen. The Eora Sports, Arts and Recreation Centre has fully-equipped weights and cardio gyms, a sports field, a 25m heated outdoor pool and sports stadium.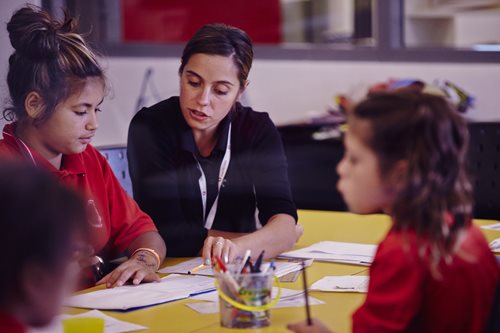 In the NCIE's first two full years of operation, over 10,000 young Indigenous people participated in programs at the centre. The centre works with 29 Pathway Partners to develop and deliver programs to young Indigenous Australians. Partners include the National Aboriginal Sporting Chance Academy (NASCA), YMCA of Sydney, Australian Indigenous Mentoring Experience (AIME), Exodus Foundation, Australian Football League (AFL), the Tribal Warrior Association, Bangarra Dance Theatre and the Gondwana National Indigenous Children's Choir .
The NCIE employs 69 staff of which 54% were Indigenous people. The NCIE delivers a range of Indigenous training opportunities including a life guarding course, an aquatic education course and Certificate II in Community Sport and Recreation, Certificate III and IV in Fitness to staff at the NCIE Sports, Arts and Recreation Centre.
The NCIE has three school-based trainees as part of the NCIE team. The NCIE delivers pre-employment courses in Sport and Recreation, Fitness, Beauty and Deportment to young Indigenous people.
The NCIE has a high level of engagement with the Redfern community and visitors from across the country, who benefit by: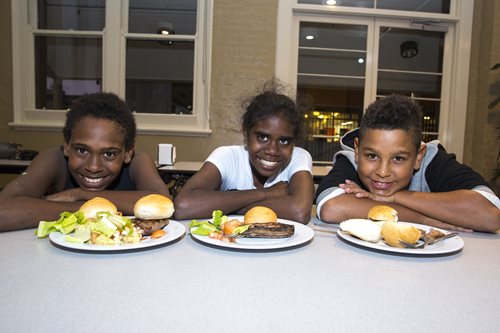 Strong youth engagement – over 7,000 young Indigenous people from across the country stay and participate in arts and culture, learning and innovation, health and wellness and sport and recreation development programs.
Increased health and wellbeing – The NCIE gym has around 1,600 members, of which more than 50% are Indigenous people. Use of the facilities assists members to achieve better health.
Cultural engagement – The NCIE delivers cultural engagement activities throughout the year including working with NCIE Pathway Partners to deliver programs for youth camps at the Eora Campus as well as for corporate clients.
Fitness and mentoring for young Indigenous Australians in Redfern – NCIE provides a location for the Tribal Warrior Association to continue running its fitness and mentoring program for young Indigenous men and women in Redfern. The program is run in conjunction with the NSW Police Redfern Local Area Command and delivers positive health and wellbeing outcomes and builds positive relationships between participants, mentors and local police.