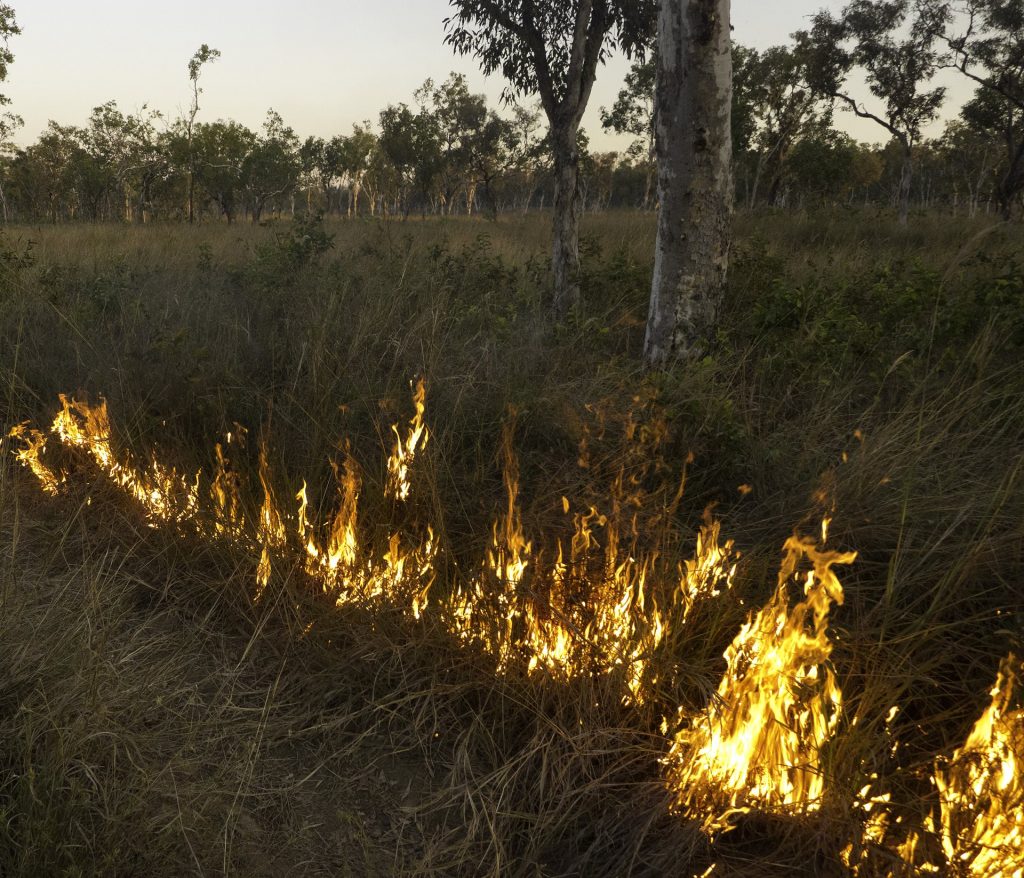 The ILSC assisted NAILSMA to set up Northern Indigenous Environmental Services (NIES) an Indigenous owned not-for-profit company to operate under the Australian Government's Carbon Farming Initiative (CFI) and approved funding to develop two new CFI savannah-burning methodologies under the CFI. With a regional approached, NIES will promote lower establishment costs, aggregation of carbon credit supply, economies of scale and the ability to negotiate a better price for credits.
The methodologies will lead to significant opportunities for Indigenous land managers in the carbon economy. The ILSC's Fish River Fire Project proof-of-concept and feasibility studies show the potential to generate sound returns. The ILC believes NAILSMA is critical to establishing a successful business model for fire projects in northern Australia.
The has ILSC supported NAILSMA by

assisting with the transition of NAILSMA operations from a hosting arrangement with Charles Darwin University to the management and control of NAILSMA Ltd
providing funding, input and secretariat support to establish NIES
allowing the Darwin Centre for Bushfire Research to use trial plots on ILC-held Karunjie Durack, WA, to assist development of the lower rainfall savannah-burning CFI methodology
maintaining biosequestration plots on Fish River, NT, to assist the Darwin Centre for Bushfire Research to develop the biosequestration savannah burning CFI methodology
offering Fish River Fire Project as a demonstration site for Indigenous fire projects
developing templates based on the Fish River Fire Project to assist carbon project approval from the Clean Energy Regulator.
Achievements from ILSC assistance to date include:
funding for NAILSMA Ltd over two years to develop new methodologies
development of a demonstration site and project templates via the Fish River Fire Project
establishing and registering NIES
securing funding from the Indigenous Carbon Farming Fund for communication and marketing of NIES services
collaboratively funding NAILSMA, under the Research and Development Stream1 of the Indigenous Carbon
Farming Fund – the development of two new Carbon Farming Initiative savannah-burning methodologies
NAILSMA is contributing in-kind through its extensive experience, the credibility gained from assisting development of the abatement methodology and its access to Indigenous networks in northern Australia. Across northern Australia, Indigenous rangers are developing savannah-burning projects on Indigenous lands and much larger landscapes.
"The Fish River Fire Project and securing CFI approval will serve as an important demonstration project and assist in the development of new carbon biosequestration methodologies from strategic fire management." Joe Morrison, CEO, NAILSMA Ltd.