The Indigenous Land and Sea Corporation Board is the primary decision-making body and oversees governance, considers land acquisition and land management proposals and monitors performance. The ILSC Board consists of seven directors; five, including the Chairperson, must be Indigenous people.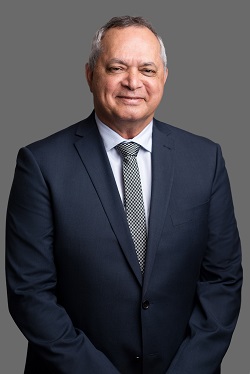 Mr Fry has extensive experience within the Australian resource sector, specialising in Indigenous affairs and native title matters. Based in Adelaide, Mr Fry was born and raised in Darwin and his mother is a Dagoman woman from the Katherine region of the Northern Territory.  

Eddie holds a Diploma in Business Management from the University of South Australia and has held senior executive roles with Normandy Mining Ltd, having established the company's Traditional Owner policy, managed international logistics, investor-relations and marketing of Normandy's base-metal portfolio.  A consultant of TNG Ltd (ASX), he lead Native Title Agreement negotiations for the TNG Ltd world-class ferro/vanadium Mount Peake project in the Northern Territory. He previously worked at the Aboriginal and Torres Strait Islander Commission (ATSIC), the Aboriginal Development Commission and the Department of Aviation.

Mr Fry is Chairperson of Indigenous Business Australia (IBA); Deputy Chair of the Aboriginal Foundation of South Australia Inc.; Chair of the Indigenous Advisory Board at Broadspectrum; Chair of Todd River Resources Mineral Exploration (ASX); and Executive Director of Gimbulki Ltd, a native title land access company he established in 2002
Image and biography coming soon.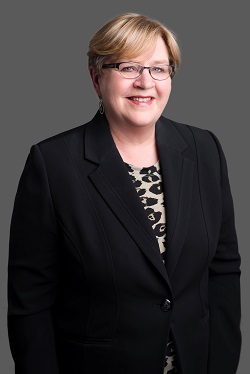 Ms Patricia (Trish) Crossin
Trish Crossin is a former Senator and was the first woman to represent the Northern Territory in the Federal Parliament. Trish is an experienced board member and has undertaken comprehensive directorship duties on a range of community, sports and government boards.
During her 15 years in the Senate, Trish was Chair of the Legal and Constitutional Committee and Joint Select Committee on Constitutional Recognition of Aboriginal and Torres Strait Islander Peoples. She was a member of the Joint Statutory Committee for Native Title and the Aboriginal and Torres Strait Islander Land Account and the Education, Employment and Workplace Relations Committee. Trish established and was the founding Chair of the NT Working Women's Centre. She is a member of the Australian Institute of Company Directors and holds a Bachelor of Education.
Current board positions include directorships of one ILSC subsidiary (Primary Partners Pty Ltd); St Columba's College Pty Ltd, WEstjustice Community Legal Centre and Asthma Foundation NT. Trish is also a member of the Advisory Committee on Indigenous Eye Health at Melbourne University and the Wyndham City Council Safer Communities Committee.
Mr Bruce Martin is a Wik Ngathan man from the community of Aurukun on western Cape York, Qld. Bruce has many years of experience in the community-development sector, in recent years focusing on Cape York. 

He has worked for the Cape York Land Council, the Wuchopperen Aboriginal Medical Service, the Queensland Department of Families in Cairns and the Aurukun Shire Council. Mr Martin is president of the Cape York Peninsula Live Export Group and a member of Regional Development Australia Far North Queensland and Torres Strait.

Mr Martin has been instrumental in the establishment of APN (Our Ancestral Country), a community-owned organisation focusing on the development of productive livelihoods on traditional Wik country. APN is now one of the largest employers of local Aboriginal people in Cape York. APN has developed partnerships with business, the philanthropic sector and government agencies in implementing innovative strategies aimed at social transformation, economic engagement and community development in Aurukun.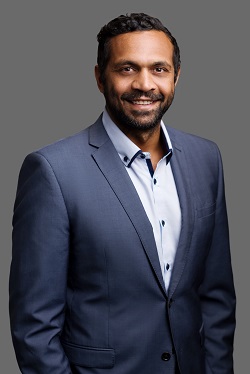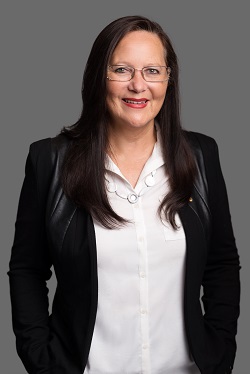 Dr Odegaard AM, Larrakia Elder from Darwin, NT is a business woman with over 40 years' experience and has a Masters degree on Aboriginal Land Rights and PhD on Treaty.
As owner and founder of Australia's largest privately owned media network, Aboriginal Broadcasting Australia, has four television channels, four radio stations and production company reaching 2,400 Indigenous communities across Australia in over 30 Indigenous languages. 
With over 30 years' experience in Indigenous heritage, education, native title, land rights, community development and business Dr Odegaard was appointed in 2017 as senior Indigenous leader on the Ministerial Forum Indigenous Reference Group for Developing Northern Australia.
Accomplishments include: Indigenous Alumni Award University of Newcastle; Naming Lady and Commissioning Lady HMAS Larrakia; Order of Australiain 2016 for significant service to Indigenous cultural heritage, broadcast media, education and training, and Reconciliation. In 2018 Dr Odegaard was awarded the prestigious Sir John Storey Lifetime Leadership Award for significant leadership in Indigenous affairs and business.

Dr Odegaard is a speaker on Indigenous Business and Entrepreneurship, Indigenous Affairs, Policy Reform, Indigenous Women in Leadership.
Roy Ah-See is a Wiradjuri man who was born and raised on Nanima Reserve, near Wellington in New South Wales.
Roy was elected to the NSW Aboriginal Land Council in 2007 and was Chairperson of the Council from 2015 until mid-2019. He is also a member of the Darkinjung Local Aboriginal Land Council and Gandangara Local Aboriginal Land Council.
In 2017, Roy was selected to be a member of the Prime Minister's Indigenous Advisory Council and chosen to be a member of the Advisory Committee for the Australian Law Reform Commission's Inquiry into the incarceration rates of Aboriginal and Torres Strait Islander peoples.
He has served on the New South Wales Local Government and Shires Association and previously worked at various government agencies and Aboriginal community controlled organisations.
Roy also has qualifications in social welfare and works in a voluntary capacity to help Aboriginal men who are experiencing challenges with drugs and alcohol.