The Indigenous Land and Sea Corporation Board is the primary decision-making body and oversees governance, considers land acquisition and land management proposals and monitors performance. The ILSC Board consists of seven directors; five, including the Chairperson, must be Indigenous people. ILSC Board Directors are appointed by the Minister for Indigenous Australians under section 191X of the Aboriginal and Torres Strait Islander Act 2005 (Cth).
Appointed Chair of the Board, 1 December 2021
Term ends, 1 December 2024
Mr Ian Hamm is a Yorta Yorta man from Shepparton in central Victoria.
Ian has overseen major policy and strategic reforms for government and community organisations,including his work with the Australian Government (Office of Aboriginal and Torres Strait Islander Health) and the Victorian Government (Department of Justice, Department of Planning and Community Development, and the Department of Economic Development, Jobs, Transport and Resources).
He works with people from a vast array of backgrounds, managing complex and sensitive relationships to achieve mutually beneficial outcomes. Ian is now devoting himself to improving the representation of Aboriginal people on boards and other high-level governance, through strategic action, advocacy and mentoring.
Ian is Chairperson of the First Nations Foundation and Koori Heritage Trust, and President of the Community Broadcasting Foundation. He is also a Board Director on The Healing Foundation, Yarra Valley Water, Inclusive Australia, Australian Red Cross, the National Trust of Australia (Victoria) and Aboriginal Housing Victoria. Mr Hamm is also a sessional panel member on the Australian Financial Complaints Authority and Planning Panels Victoria.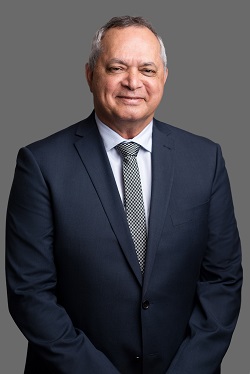 Appointed Chair of the Board, 20 October 2015
Reappointed for a second term 15 March 2019
Term ends, 30 November 2021
Mr Fry has extensive experience within the Australian resource sector, specialising in Indigenous affairs and native title matters. Based in Adelaide, Mr Fry was born and raised in Darwin and his mother is a Dagoman woman from the Katherine region of the Northern Territory.  
Eddie holds a Diploma in Business Management from the University of South Australia and has held senior executive roles with Normandy Mining Ltd, having established the company's Traditional Owner policy, managed international logistics, investor-relations and marketing of Normandy's base-metal portfolio.  A consultant of TNG Ltd (ASX), he lead Native Title Agreement negotiations for the TNG Ltd world-class ferro/vanadium Mount Peake project in the Northern Territory. He previously worked at the Aboriginal and Torres Strait Islander Commission (ATSIC), the Aboriginal Development Commission and the Department of Aviation.
Mr Fry is Chairperson of Indigenous Business Australia (IBA); Deputy Chair of the Aboriginal Foundation of South Australia Inc.; Chair of the Indigenous Advisory Board at Broadspectrum; Chair of Todd River Resources Mineral Exploration (ASX); and Executive Director of Gimbulki Ltd, a native title land access company he established in 2002.
Claire Filson - MBA, LLB, Grad. Dip. Corporate Governance
Appointed Deputy Chair of the Board, 6 August 2021 
Term ends, 5 August 2024
Claire Filson is an experienced non-executive director with more than 20 years' experience on State and Federal Government boards and in superannuation and infrastructure businesses. 
Chairing audit, finance, and remuneration committees, Claire has extensive experience in financial services, superannuation, insurance, funds management, remuneration, infrastructure and property including ports, roads, rail and utilities (water). Her knowledge and skills also span across corporate legal advice, strategic risk management, compliance and governance.
Ms Filson currently sits on the boards of TT Line Pty Ltd and Greater Western Water, and is the Deputy Chair of Port of Hastings Development Authority and the Portable Long  Service Benefits Authority.  She is also Chair of the City of Kingston Audit and Risk Committee and an independent member of the Victorian Department of Premier and Cabinet Audit and Risk Committee.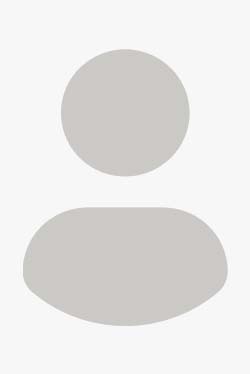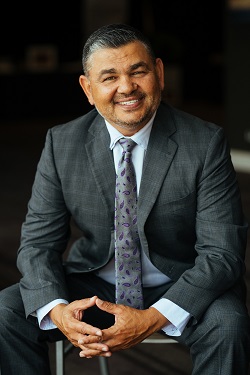 Appointed, 16 March 2019 
Term ends, 15 March 2022
Roy Ah-See is a Wiradjuri man who was born and raised on Nanima Reserve, near Wellington in New South Wales.
Roy was elected to the NSW Aboriginal Land Council in 2007 and was Chairperson of the Council from 2015 until mid-2019. He is also a member of the Darkinjung Local Aboriginal Land Council and Gandangara Local Aboriginal Land Council.
In 2017, Roy was selected to be a member of the Prime Minister's Indigenous Advisory Council and chosen to be a member of the Advisory Committee for the Australian Law Reform Commission's Inquiry into the incarceration rates of Aboriginal and Torres Strait Islander peoples.
He has served on the New South Wales Local Government and Shires Association and previously worked at various government agencies and Aboriginal community controlled organisations.
Roy also has qualifications in social welfare and works in a voluntary capacity to help Aboriginal men who are experiencing challenges with drugs and alcohol.
Appointed, 28 October 2021 
Term ends, 27 October, 2024
Nigel is a descendent of the Larrakia and Wulna peoples. He is the Chief Executive Officer of the Larrakia Development Corporation, having served as a Director on the board from 2006 and as Chair from 2010 to 2013. He is a Director with The Healing Foundation, Aboriginal Area Protection Authority (NT) and Chair of the Australia Day Council (NT).  Nigel studied at Northern Territory University where he graduated with a Bachelor of Law in 2001.  
Previous professional roles include Crown Prosecutor (ODPPNT), Aboriginal Lands (SFNT), and Policy Adviser (Chief Minister's Office). Nigel has held board positions with the North Australian Aboriginal Justice Agency, Law Society (NT) and various other government and industry boards and committees including the Northern Australia Indigenous Reference Group (NIAA), Darwin Harbor Advisory Committee, Aboriginal Tourism Committee (Tourism NT), Judicial Council on Cultural Diversity and the Northern Australia Advisory Council.
In August 2011 Nigel was announced as the National Indigenous Legal Professional of the Year.  He is also a member of the Australian Institute of Company Directors.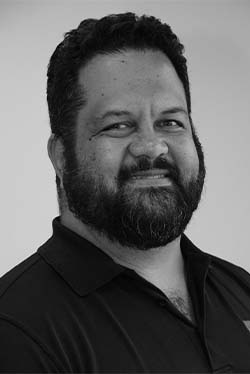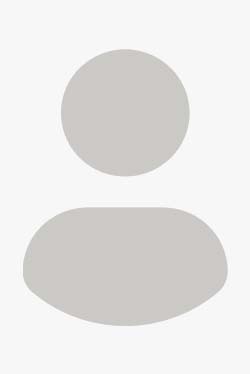 Appointed, 28 October 2021 
Term ends, 27 October 2024
Kate is a purpose-driven leader with almost a decade of experience across Indigenous economic development in Australia and New Zealand. She is an experienced commercial lawyer and gained operational experienced during her 4 years as the Chief Operating Officer of an Auckland-based Maori corporation. Kate also has experience as a non-executive director, both in the not-for-profit and listed company space.
Kate is a non-Indigenous ally, motivated to work with and for Aboriginal and Torres Strait Islander peoples as they realise greater self-determination. She believes that strong First Nations' economies are intimately connected with improvements in the social and emotional well-being of Aboriginal and Torres Strait Islander peoples.
Appointed, 4 January 2022
Term ends, 4 January 2025
Biography coming soon