The Indigenous Land and Sea Corporation Board is the primary decision-making body and oversees governance, considers land acquisition and land management proposals and monitors performance. The ILSC Board consists of seven directors; five, including the Chairperson, must be Indigenous people. ILSC Board Directors are appointed by the Minister for Indigenous Australians under section 191X of the Aboriginal and Torres Strait Islander Act 2005 (Cth).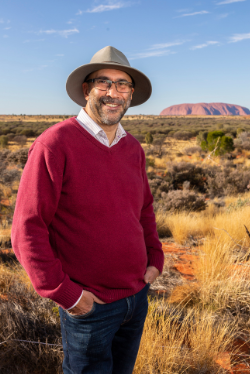 Appointed Chair of the Board, 1 December 2021
Term ends, 1 December 2024
Mr Ian Hamm is a Yorta Yorta man from Shepparton in central Victoria.
Ian has overseen major policy and strategic reforms for government and community organisations,including his work with the Australian Government (Office of Aboriginal and Torres Strait Islander Health) and the Victorian Government (Department of Justice, Department of Planning and Community Development, and the Department of Economic Development, Jobs, Transport and Resources).
He works with people from a vast array of backgrounds, managing complex and sensitive relationships to achieve mutually beneficial outcomes. Ian is now devoting himself to improving the representation of Aboriginal people on boards and other high-level governance, through strategic action, advocacy and mentoring.
Ian is Chairperson of the First Nations Foundation and Koori Heritage Trust, and President of the Community Broadcasting Foundation. He is also a Board Director on The Healing Foundation, Yarra Valley Water, Inclusive Australia, Australian Red Cross, the National Trust of Australia (Victoria) and Aboriginal Housing Victoria. Mr Hamm is also a sessional panel member on the Australian Financial Complaints Authority and Planning Panels Victoria.
Appointed Deputy Chair of the Board, 6 August 2021 
Term ends, 5 August 2024
Claire Filson is an experienced non-executive director with more than 20 years' experience on State and Federal Government boards and in superannuation and infrastructure businesses. 
Chairing audit, risk, finance, and remuneration committees, Claire has extensive experience in financial services, superannuation, insurance, funds management, infrastructure and property including ports, roads, rail and utilities. Her knowledge and skills include corporate legal advice, strategic risk management, compliance and governance.
Ms Filson currently sits on the board of Greater Western Water in Victoria, and is an Independent Director of Redundancy Payment Central Fund Limited (Incolink), and Deputy Chair of the Port of Hastings Corporation and the Portable Long Service Benefits Authority.  She is also Chair and independent member of the City of Kingston Audit and Risk Committee.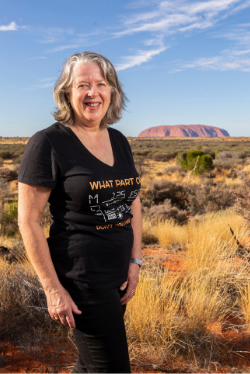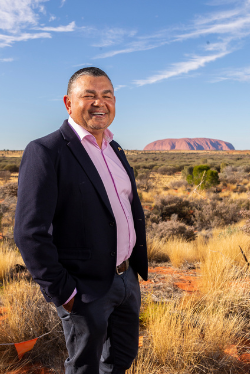 Reappointed, 1 April 2022
Terms ends, 31 March 2025
Roy Ah-See is a Wiradjuri man who was born and raised on Nanima Reserve, near Wellington in New South Wales.
Roy was elected to the NSW Aboriginal Land Council in 2007 and was Chairperson of the Council from 2015 until mid-2019. He is also a member of the Darkinjung Local Aboriginal Land Council and Gandangara Local Aboriginal Land Council.
In 2017, Roy was selected to be a member of the Prime Minister's Indigenous Advisory Council and chosen to be a member of the Advisory Committee for the Australian Law Reform Commission's Inquiry into the incarceration rates of Aboriginal and Torres Strait Islander peoples.
He has served on the New South Wales Local Government and Shires Association and previously worked at various government agencies and Aboriginal community controlled organisations.
Roy also has qualifications in social welfare and works in a voluntary capacity to help Aboriginal men who are experiencing challenges with drugs and alcohol.
Appointed, 28 October 2021 
Term ends, 27 October, 2024
Nigel is a descendant of the Larrakia and Wulna peoples. His traditional Country encompasses the lands and waters of the Greater Darwin Region including Darwin & Bynoe harbours, Shoal, Adam and Chambers Bay, Cox Peninsula, Vernon Islands, Adelaide & Mary Rivers, Acacia, Cape Hotham, Fogg Dam, Humpty Doo & Koolpinyah Stations and Djukbinj National Park.

He is the current CEO of the Larrakia Development Corporation, serving as a Director from 2005 and Chair from 2010 to 2013. Nigel studied at Northern Territory University where he graduated with a Bachelor of Laws in 2001. Other professional roles include Crown Prosecutor (ODPPNT), Aboriginal Lands (SFNT), and Policy Adviser (Chief Minister's Office).

Nigel is a Director at The Healing Foundation, Indigenous Land & Sea Corporation, Aboriginal Area Protection Authority(NT), AFLNT, Menzies School of Health Research and the National Centre for Indigenous Excellence.

He has served as a Patrolman with NORFORCE and is a serving Legal Officer (RANR).

In August 2011 Nigel was announced as the National Indigenous Legal Professional of the Year, in recognition of his advocacy, representation, and contribution to Larrakia people. He is also a member of the Australian Institute of Company Directors.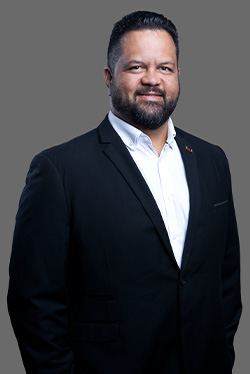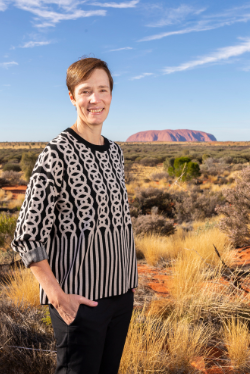 Appointed, 28 October 2021 
Term ends, 27 October 2024
Kate is a purpose driven leader with a decade of experience working in the field of First Nations economic development in Australia and New Zealand. She is an experienced property lawyer who also has operational commercial knowledge having held the role of Chief Operating Officer for an Auckland-based Māori corporation. Kate joined PwC's Indigenous Consulting (PIC) in 2019 and brings her skills, strategic approach and broad-based knowledge to a wide range of projects that focus on achieving greater economic participation and prosperity for Aboriginal people and Torres Strait Islanders.
Kate is a non-Indigenous ally, motivated to work with and for Aboriginal and Torres Strait Islander peoples as they realise greater self-determination. She believes that strong First Nations economies are intimately connected with improvements in the social and emotional well-being of Australia's First Peoples.
Appointed, 4 January 2022
Term ends, 3 January 2025
Gail Reynolds-Adamson is a descendant from the Noongar people of Western Australia on the eastern border of the Noongar nation, the Nudju people from the Norseman/Balladonia area, and the Mirrnning people, who stretch along the coast between Western Australia and South Australia. 
Ms Reynolds-Adamson operates a specialist consultancy firm working with, and for, Indigenous Australians and has significant experience working with industry and organisations to design and promote strategies for social, economic, and organisational development change.  Gail was previously the National Manager of the Aboriginal and Torres Strait Islander unit for Telstra and National Manager Indigenous Affairs for Newmont Mining.
Gail is currently the Chair Esperance Tjaltjraak Native Title Aboriginal Corporation,  South-East Aboriginal Health Service; Director/Owner – Blue Waters Tourism Pty Ltd; TA Esp Eco Discovery Tours; Kaata Tdje Pty Ltd; Indigenous Consulting Group Pty Ltd; and a Director of Horizon Power.  Gail is also a member of Aboriginal Advisory Council WA and Marine Parks.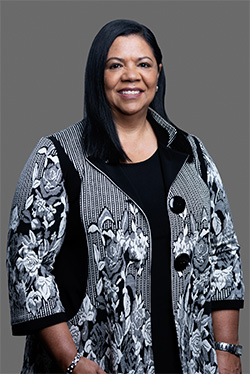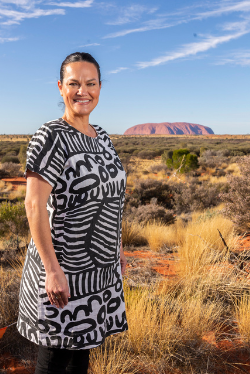 Appointed, 16 March 2022
Term ends, 15 March 2025
Ms Kristy Masella is a Murri/South Sea Islander from Rockhampton, Darumbal country in Central Queensland who has dedicated her life to empowering Aboriginal and Torres Strait Islander communities.
Ms Masella brings more than 30 years of experience working in Aboriginal affairs across multiple jurisdictions to assist Indigenous Australians realise the economic, social, cultural and environmental benefits of their land, sea and water country.
Kristy is currently Managing Director of the Aboriginal Employment Strategy (AES), a national Aboriginal recruitment and group training company that empowers Indigenous people through brokering employment opportunities and supporting candidates to have successful careers. Prior to the AES Managing Director role, she was the head of Social Justice for Aboriginal Affairs New South Wales and led a major review of the New South Wales Aboriginal Land Rights Act.
Kristy studied Journalism at the University of Queensland and holds a Masters in Human Rights Law and Policy at the University of New South Wales specialising in Indigenous Rights.
Ms Masella is the current Chairperson of Tranby National Indigenous Adult Education and Training; Director and Treasurer of Wunanbiri Preschool Incorporated; Executive Member of Just Reinvest NSW; and Member of the Redfern Aboriginal Community Alliance.