The ILC and Buku-Larrnggay Mulka Inc have shared the cost of installing a solar power system at the Buku-Larrnggay Mulka Arts Centre in Yirrkala, north-east Arnhem Land.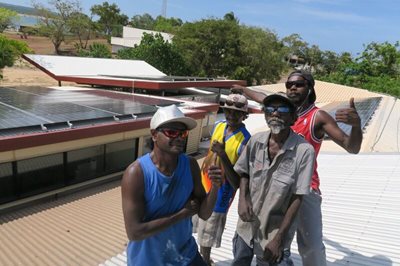 The building houses the Yirrkala Arts Centre, a digital archive, production studio, a digital learning centre known as The Mulka Project, a print studio called Yirrkala Print Space, as well as a museum and theatrette. It is regarded as one of Australia's premiere Indigenous art and cultural centres and has been operating since 1976.
Solar-powered air conditioners keep the centre in an optimal state for storing and showing fine art, preserving internationally significant artefacts, including the Yirrkala Church Panels (1963) and the Message Sticks (1935), and maintaining ideal conditions for housing digital technology and equipment.
The project has allowed the centre to move away from a reliance on expensive diesel-powered energy and delivered environmental benefits.