[Source: Adelaide Advertiser, p.57, 01 Sep 2018]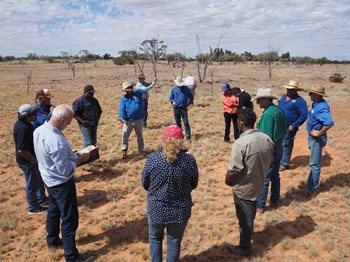 The (SA) State Government has committed $2.25 million to extend the project, which aims to create long-term business outcomes for Aboriginal people in the Far North.

Funds will be used to return 5000 sq km of pastoral land to commercial livestock production, and increase carrying capacity.

The project has already encompassed parts of the APY Lands and seven indigenous-owned stations, including Andamooka, Roxby Downs, and Mount Willoughby. The government has spent almost $2.9 million on the scheme since it began in 2015.

Primary Industries and Regional Development Minister Tim Whetstone said the project's extension would be funded through the new $150 million Regional Growth Fund.

"The government is committed to improving economic opportunities for Aboriginal communities and wants to grow the number of livestock being farmed in the state, so this project achieves several goals," Mr Whetstone said.

The Indigenous Land Corporation has also provided more than $800,000 towards the project so far, and will provide an extra $600,000 for participants to plan property management, and for plant, equipment and infrastructure development.

Over the past three years, the project has helped 28 pastoral workers move into independent employment in mining, road construction, horticulture and pastoral businesses.

Indigenous Land Corporation chairman Eddie Fry said the project's extension would attract further investment to realise the potential of indigenous-held land.