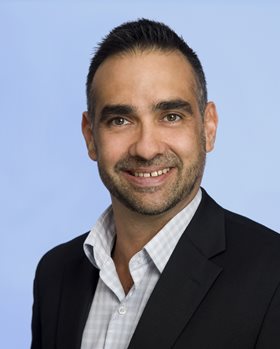 The Indigenous Land Corporation has appointed its first Indigenous CEO to its National Indigenous Pastoral Enterprises (NIPE) agribusiness subsidiary company.
The new NIPE CEO is Mr Craig North from Brisbane, who was formerly the ILC's Executive Director of National Program Delivery.
In the last 20 years, through its NIPE subsidiary, the ILC has established a network of 14 agricultural businesses across Australia covering over 2 million hectares by either buying station properties or working with Traditional Owners and Indigenous landholding groups to develop businesses on land they already own. The agricultural businesses are largely focused on beef cattle production in Northern Australia and support a herd of about 90,000 cattle making NIPE the 15th biggest cattle producer in Australia.
NIPE also operates one of the largest live export cattle depots near the Port of Broome and a modern, full-accredited cattle and buffalo abattoir at Gunbalanya just east of Kakadu in the Northern Territory. By operating agricultural businesses in rural and remote areas, NIPE assists Indigenous landholders to increase economic development and employment opportunities for themselves and future generations.
Announcing the new CEO, ILC Chairperson Eddie Fry said the appointment of Mr North was an important step in plans to grow and diversify the NIPE agribusinesses.
"The establishment of NIPE reflects the commitment by the ILC to continue to build and invest in agricultural businesses in recognition of the crucial role they play in providing economic, employment and training opportunities for Indigenous land owners," Mr Fry said.

"NIPE wants to expand its business footprint through putting more existing Aboriginal-owned land into production – that's where the real opportunities lie.

"We are continually looking at forging partnerships with existing Indigenous landholders and other industry partners.

"The new CEO will have a key role in strategically growing and diversifying our businesses and ensuring they employ Indigenous people not only in entry level positions but also at supervisory and management levels.

"NIPE is looking to capitalise on the growing demand for beef in what is shaping up to be a great period for the northern cattle industry.

"It's important that Aboriginal people are positioned to take opportunities that are arising there," Mr Fry said.
Media enquiries to Eric Roberts, Indigenous Land Corporation (mobile) 0417 818 482
For more information, please contact the ILSC by clicking Contact Us