The Indigenous Land and Sea Corporation (ILSC) has announced the appointment of its new Group Chief Executive Officer, welcoming Joseph Morrison to the role.
Mr Morrison is a highly respected and trusted Indigenous leader from Katherine in the Northern Territory, who has both Aboriginal and Torres Strait Islander heritage.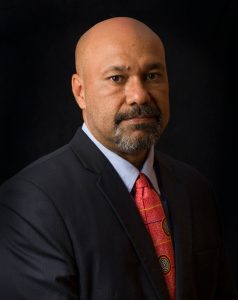 He has a BA in Land Management from the University of Sydney and an Honorary Doctorate from the University of New South Wales for his contribution to Indigenous land and sea management, policy development and advocacy.
Mr Morrison has 30 years' experience working in northern Australia with the North Australian Indigenous Land and Sea Management Alliance (NAILSMA), governments, industry, Land Councils, and the Northern Australia Indigenous Reference Group.
He has been deeply involved in the areas of Indigenous rangers, carbon farming, climate change, economic development, research and policy, water, land rights and native title.
Mr Morrison has more recently worked internationally with Indigenous people.
ILSC Chairman Eddie Fry said Mr Morrison would commence his three-year term on 18 January next year.
"The ILSC Board is looking forward to Joe Morrison taking up the position; we believe he has the right mix of skills and experience to take our organisation into the future," he said.
"Joe is well positioned to continue applying his networking capabilities across government agencies and the private sector.
"His extensive knowledge of economic development, land and asset management and positive change capabilities will be a huge benefit to the organisation.
"His experience will be invaluable to the ILSC, seeking to deepen the opportunities and exploration of new ventures with Indigenous Australians in a post COVID environment."
Mr Fry said Mr Morrison would lead the organisation to fulfil its mandate to improve the lives of Indigenous communities and to continue to grow the Indigenous Estate for the benefit of Aboriginal and Torres Strait Islander people.
He said Mr Morrison's extensive experience in water management, including sitting on the High Level Panel for a Sustainable Ocean Economy with the Prime Minister, would align with the ILSC's move into supporting water projects.
Mr Fry said Mr Morrison would continue the good work undertaken since the departure of the previous CEO 14 months ago, with the ILSC exceeding its core performance measures in that time.
"On behalf of the ILSC Board I would like to acknowledge the hard work and commitment of the Acting Group CEOs for their significant contribution in seeking opportunities for continual improvement in the operations of the ILSC," Mr Fry said.
"Mr Leo Bator fulfilled this role for 9 months and the current Deputy CEO Ms Tricia Stroud stepped up to act for the last 5 months, which we greatly appreciate."
Mr Fry said Ms Stroud would continue to act in the position until Mr Morrison commences in January 2021.