Valuable cultural heritage was at significant risk on Gracevale Station, near Aramac, Qld, when the Yambangku Aboriginal Cultural Heritage and Tourism Development Aboriginal Corporation (YACHATDAC) took action and sought ILSC assistance.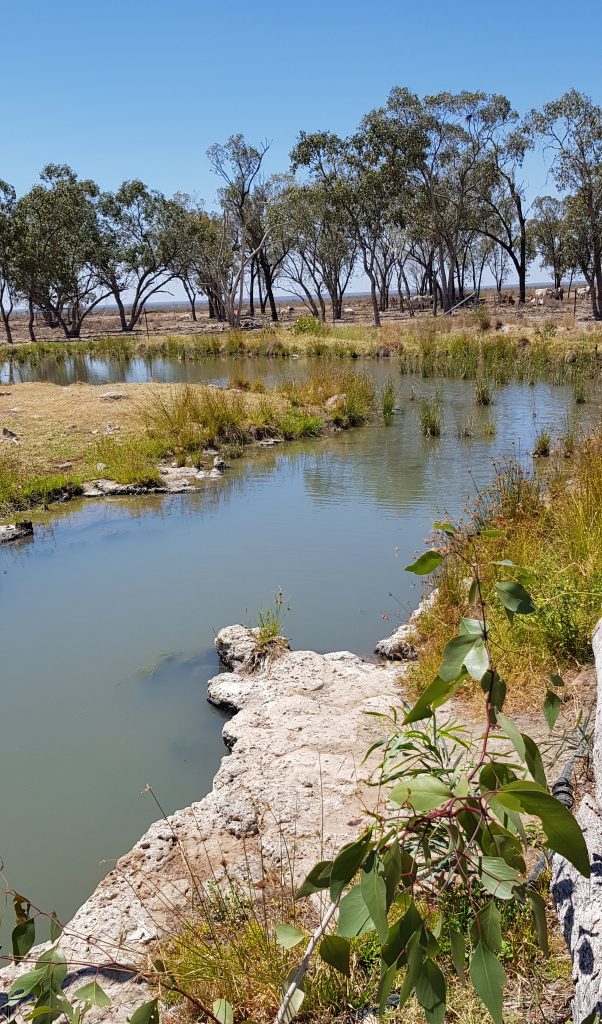 The Iningai Traditional Custodians had not been able to access the property without consent of the owners, and cultural heritage across the 8,870 hectare cattle station had not been formally recorded or studied. Poorly managed stock posed a risk, protective fencing at a rock art gallery had been destroyed by fire and culturally significant artesian springs had been modified for water extraction for the homestead and stock use. Though a local operator had used Gracevale for tourism, the Traditional Custodians had not been involved and there was no management or monitoring of impacts to the rock art gallery.
The property was drought-declared and had reduced carrying capacity when Gracevale became available for purchase. YACHATDAC secured Queensland Outback Tourism Infrastructure funding, subject to Gracevale's purchase. The ILSC could work with the corporation, confident that the property presented many opportunities to develop tourism and other socio-economic, cultural and environmental benefits for local Aboriginal people.
After purchase by the ILSC in April 2019, Gracevale was leased to YACHATDAC. The corporation quickly negotiated an agistment agreement to secure immediate income, and much needed rainfall has paved the way to increased cattle numbers that are now managed to avoid impacts on cultural sites. An ILSC land management grant enabled plant and equipment purchases, and YACHATDAC members grew their knowledge by attending an Indigenous Beef Mentoring Workshop, along with four other Indigenous businesses. The Gracevale story is off to a great start, with Indigenous people in the region growing their networks and increasingly participating in formal and informal learning related to culture, country and enterprise.
YACHATDAC has submitted an Indigenous Protected Areas application. It has also secured support from the Queensland Land Restoration Fund for a five-year land management and restoration and fire-management program, and for wages for property management. A partnership has been established with Defence Force Cameleers to provide mapping and in-kind works on the property. Five workers, including four Indigenous people, have been employed and the University of Queensland has undertaken a site visit to scope out partnership opportunities and concept planning for future tourism ventures and a cultural centre.