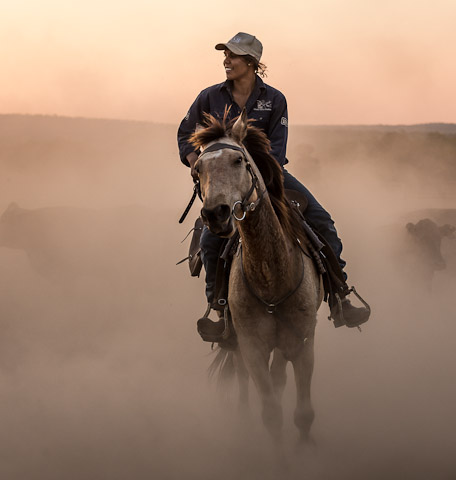 Home Valley Station is a 248,939ha working cattle station and tourism property in the Kimberley region, in the far north east of Western Australia.
Set against the rugged beauty of the Cockburn Range, Home Valley Station offers a range of accommodation, tours and hospitality services for travellers during the dry season from May to October each year.
Purchased by the ILSC on behalf of the Balanggarra people of the East Kimberley, the station hosts a residential, employment-based training program for Aboriginal people developed by the ILSC targeting the pastoral and tourism industries.
Home Valley Station has been awarded Best Host Employer by Kimberley Group Training (KGT) in recognition of its work with Indigenous trainees.
Indigenous staff and trainees comprise a quarter of the Home Valley workforce, with Indigenous staff in key management positions such trainee supervisor, tours and activities supervisor and head stockman.
The tourism business is operated by ILSC subsidiary, Voyages Indigenous Tourism Australia. A strong link with Ayers Rock Resort creates opportunities for placements of Indigenous trainees and staff at the resort exposing them to other employment opportunities.
Tourism operations at the station offer a comprehensive program of guest activitie, and the significant improvements and upgrades made by the ILSC in recent years, has seen tour options and traveller numbers increase significantly.
As an enhanced offering, 52km of self-guided walking trails have been created together with a range of other improvements to guest facilities.
Successful leveraging of Voyages Indigenous Tourism Australia's wholesale trade relationship has secured large groups of tourists and feature stories in a number of tour operator brochures around the world.
Guest satisfaction rating is regularly 4 or more out of a possible score of 5, according to the independent Ultra Feedback Survey.
The restaurant cooks with products supplied by Gunbalanya Meats in the NT, which is owned and operated by the ILSC.