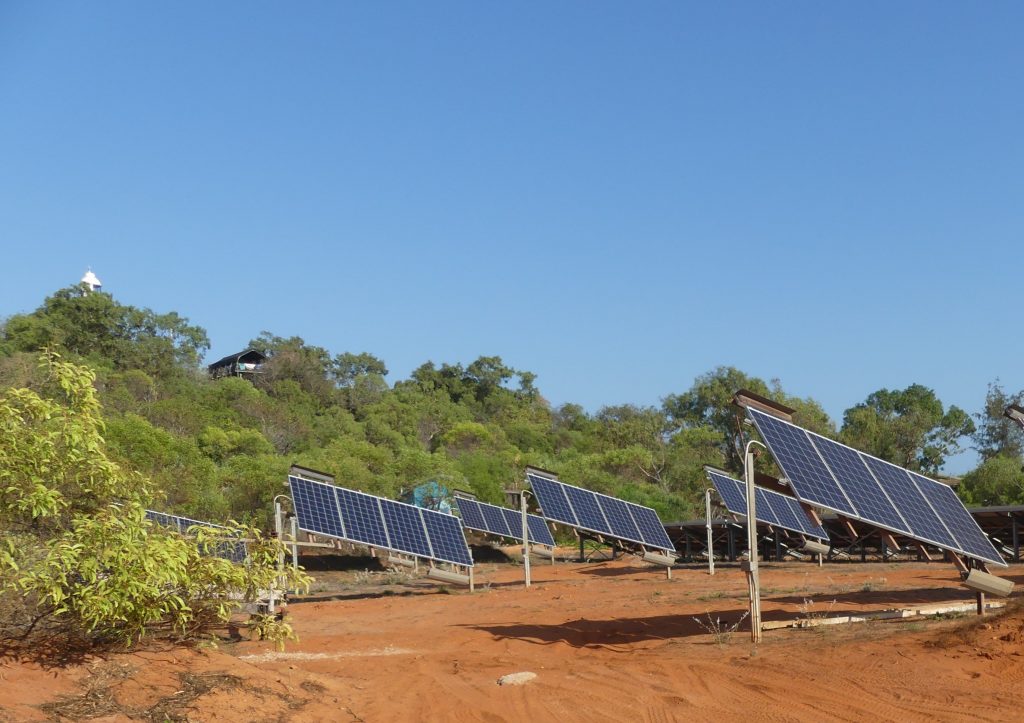 Kooljaman at Cape Leveque Tourist Resort is looking to the future and innovation to drive to new heights the already widely celebrated Indigenous, eco and cultural tourism operations at the tip of WA's remote Dampier Peninsula.
The Bardi Jawi communities in the West Kimberley region, trading as Bardina Proprietary Limited, identified a pressing need to upgrade the resort's ageing and expensive-to-run diesel generator. The inefficient power supply was a major drain on its funds, resulting in cash flow constraints that were restricting Kooljaman's ability to expand. This barrier has been addressed through installation of a solar hybrid power system, incorporating solar panels and battery storage units, through a collaboration between the ILSC and the Department of the Prime Minister and Cabinet.
The new unit is up and running, and ready for an expected boost to tourist numbers once Cape Leveque Road is sealed in late 2020.
Adding to the benefits of the project were the knowledge and skills acquired by the Kooljaman employees who successfully managed installation of the renewable energy system. Five Indigenous seasonal employees have joined the Kooljaman workforce to assist with the increase in business. Resort land previously not utilised due to noise from the diesel generators is now being developed as additional campsites in readiness for greater visitation.
When operations are expanded, Kooljaman intends to employ additional casual Indigenous staff, host more cultural events for guests, and support other local cultural tourism businesses.